I once again had the privilege of attending the DevOps Enterprise Summit.  This time it was in the U.K. at the Hilton Metropole.  I was impressed with the representation and talks from companies and organization across the UK and the rest of Europe:  SAP, ITV, Hiscox, ING, Barclays, HMRC, Zurich, and many more.
Themes that I picked up from these DevOps leaders:
People – Its all about People – empathy, org change, transformation
Speed – Continuous Integration and Delivery
Quality – Investment in DevOps practices often results in higher quality output
Agility – Microservices and Flexible Infrastructure
Security – Everyone's responsibility
Business – Focus on Product vs. Project with integration with business in transformation (BizDevOps?)
I was honored to speak again and talk about our DevOps journey at Disney.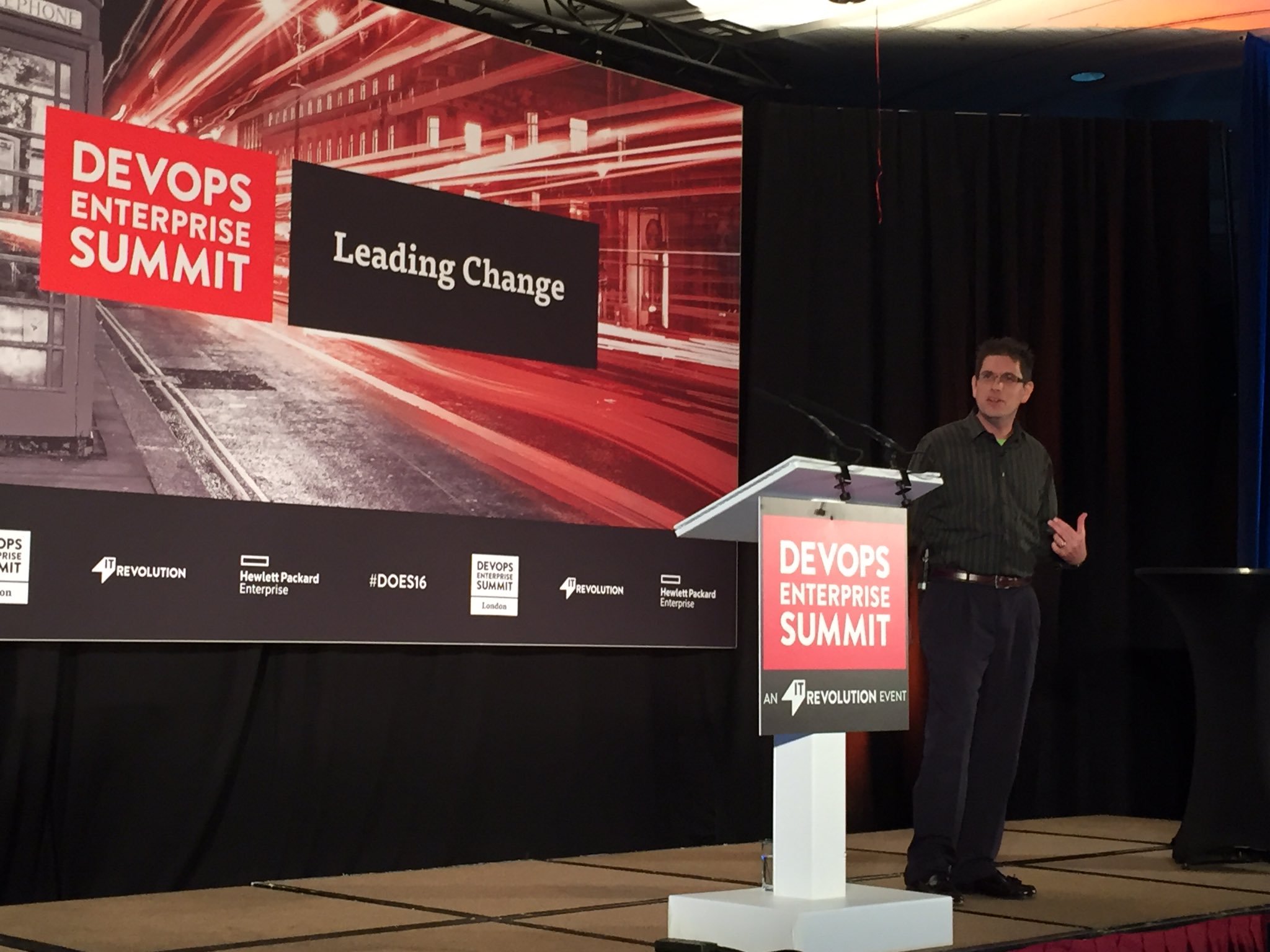 Even though I wasn't able to record my presentation, ComputerWorld UK provided a great write-up of my talk, and even gave me a new title! 🙂
There was considerable interest in our journey to DevOps, especially our transition from Operation Specialist to embedded Systems Engineers.
Other Quotes
"If technology is done well it looks like magic" @jasonacox
References
Systems strategy chief Jason Cox details Disney's devops journey – ComputerWorld UK
Tips for DevOps Success from DOES 2016 – ComputerWorld UK
DevOps Across the Pond – London Reprise – ITproPortal
Overcoming the scale-up challenge of enterprise DevOps adoption – ComputerWeekly.com