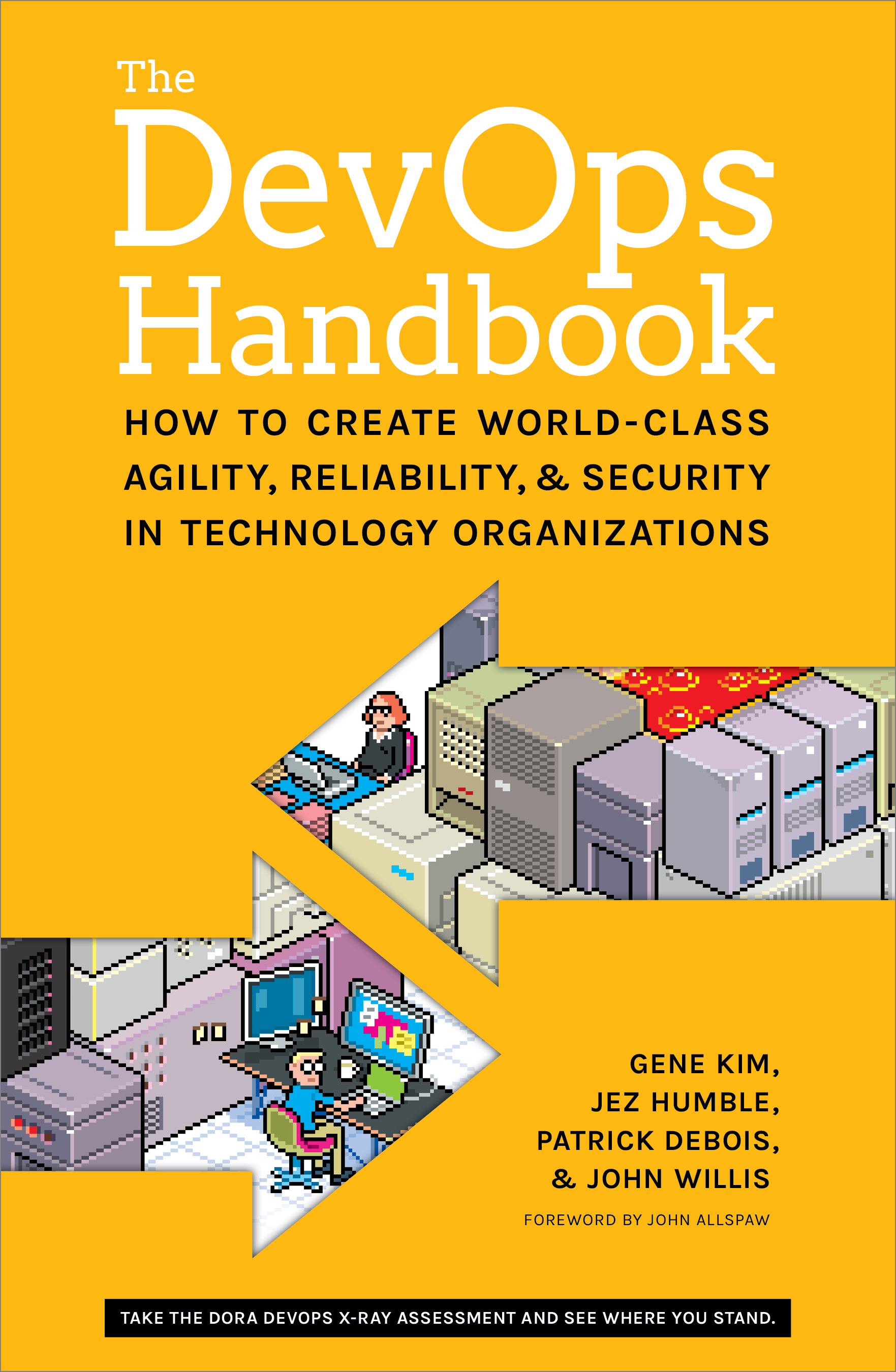 DevOps Handbook: 
How to Create World-Class Agility, Reliability, & Security in Technology Organizations
These notable DevOps luminaries provide a comprehensive definition, patterns and guidance on implementing business winning DevOps culture and practices within your your organization.  Beyond just looking at successful DevOps principles from "unicorn" companies like Google, Amazon, Facebook, Etsy, and Netflix, the authors provide several practical examples and case studies where these same practices are helping traditional enterprise companies like Target, Nordstrom, Raytheon, Nationwide Insurance, CSG, Capital One, and Disney.
The handbook captures several quotes from industry practitioners as well as unpack patterns that help promote increased velocity, feedback and experimentation and learning.